About Linus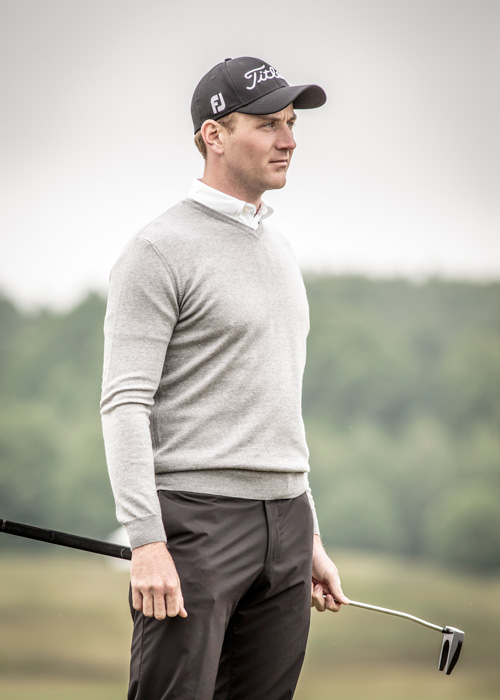 I started my journey in Onsala Sweden when my close relatives took me out on the golf course for the first time when I was 10 years old. It was love at first sight and I spent every waking minute thinking about what I can do to improve my game.
Before I went to college I couldn't seem to perform to well, but I got lucky that Coach Norwood at UALR saw talent in me and he offered me a spot on the team. It was the best thing that could have ever happen to me, I really learned how to believe in myself and just by being so far away from home helped me build character and I grow up fast. I had my first win in college my junior year at the Connecticut cup in 2009. Before then, I had several top 10's, and that's when my game really took off. I finished 3 in the Sun Belt conference championship 2010 and got inducted in to the 2010 All-Conference team for the Sun Belt Conference. My senior year I also received the All American scholar award for the 2010 and 2011 season for my 3.86 GPA. I had 4 consecutive top 10's and 6 for the whole year, and I made the All-Conference team again. I also got inducted to the PHI Kappa PHI, and the PCI CHI honors societies.
Life after college has been fairly tuff on me. I suffered a wrist injury a herniated disk in my back. 2012 my dad suffered a heart attack and the same year my mom was diagnosed with skin cancer. December 8 2014 my mom lost the battle to cancer just 2 days before final stage of Q school. She was my absolute rock and I could not have had a better mother. She is with me in my heart and I feel so fortunate to have had such an amazing mother. I play golf for her and I know she is in heaven smiling down on us.
Life owes us nothing and its up to us to make it great. I love every minute of my own journey. Pursuing my own golf career and also helping the next generation golfers reaching their full potential with golf is my true passion and calling in life.
If you have any questions please feel free to contact me. Regardless if you want to work with my mentors program I am, always here to answer any questions you or your parents might have!
Thank you for stoping bye!
Sincerely, Linus